Dexerdry® Weatherproofing Insert – Flexible rolls
$ 4.50 – $ 540.00
EXTENDED LEAD TIMES MAY APPLY due to COVID and high demand.
Dexerdry is a thermoplastic insert placed between grooved deck boards to weatherproof the deck surface and keep the space underneath dry and sheltered.
We highly recommend using a board straightener/lever tool to tighten seams during installation.
Decking grooves are different sizes, so please select Dexerdry® profile accordingly.
25-year limited warranty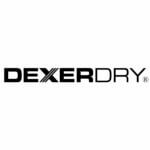 Description
Recommended tools:

Dexerdry® lets you select the decking you like, while efficiently installing your decking and dry-deck at the same time.
One large roll generally covers 100+ sq ft.
One small roll generally covers 20+ sq ft.
Decking will need to be fastened with face screws, and deck surface will need to be sloped 1/8″ every foot.
See installation instructions here.
Framing and decking layout details here.
Router bit use and details here.
Warranty: Dexerdry.com/warranty/
Usually ships same or next business day
Brand
Dexerdry®
Dexerdry is a manufacturer of thermoplastic inserts for weatherproofing your deck surface. The inserts are cleverly installed in the grooves of grooved decking, to provide a water-shedding system that allows for more utilization underneath the deck, and a cleaner deck surface above.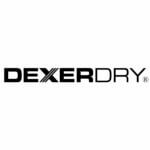 Additional information
| | |
| --- | --- |
| Weight | N/A |
| Dimensions | N/A |
| Style | TimberTech and Azek, Clubhouse, Deckorators Eovations, Deckorators wood composites, Fiberon wood composites, Wolf, Deckorators Tropics, Fiberon Promenade and Paramount |
| Length | 12 inch sample, 50 linear foot roll, 240 linear foot roll |
Only logged in customers who have purchased this product may leave a review.
Questions and Answers
Q

Can Azek / Timbertech boards already laid and fastened with deck screws be removed so as to add i......

Read more

A

This could be done, but you'd want to make sure the boards are still in good condition after removing the screws, especially if it's composite and not PVC. Composite screws tend to pull out a lot of material when removed, which keeps them from having the same holding power the next time around. 

You would also want to make sure that boards are squeezed together to seal the Dexerdry tightly, which might result in the boards being spaced differently than on the previous installation. If the deck was not sloped on the original installation, you would want to correct that as well.

Ultimately, there are several things you would have to watch out for if you decide to remove the boards and reinstall with Dexerdry, we would recommend going with an after-build type underdecking, or using all-new decking.

Q

Will this work on Ultra Deck Boards?...

Read more

A

No, there is no Dexerdry profile designed specifically for Ultradeck boards. 

Q

Is there a Dexerdry profile that works with Trex decking?...

Read more

A

Not currently.  A Trex profile may be available from Dexerdry soon, no details have been confirmed.